Cashmere Forever
LOVE THE ICON
---
LOVE THE ICON
PARTY ON!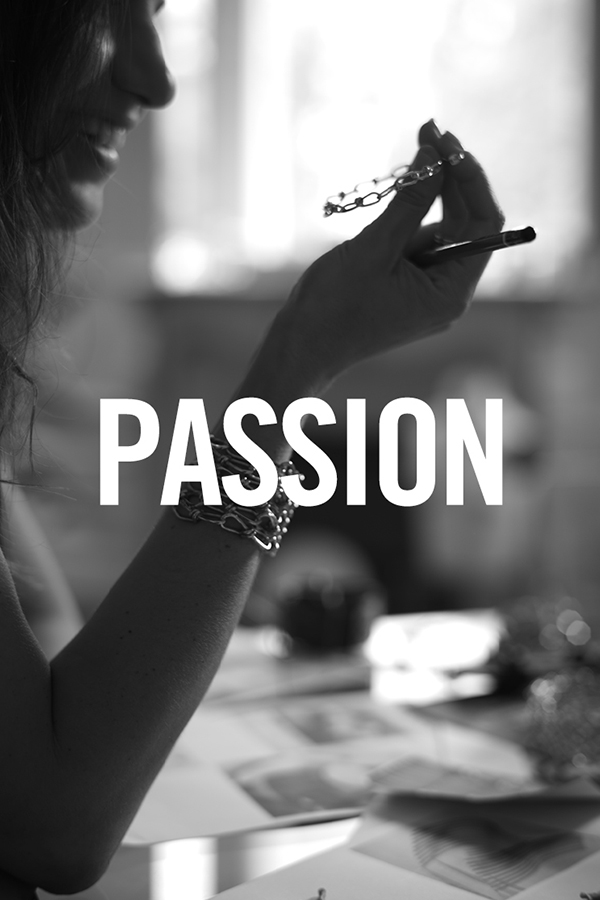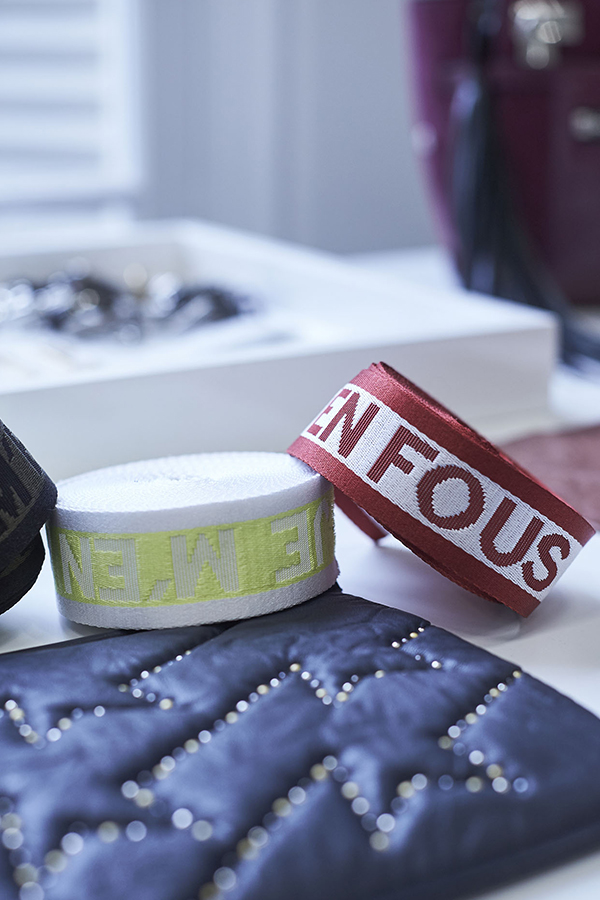 ---
LOVE THE ICON
COAT FOCUS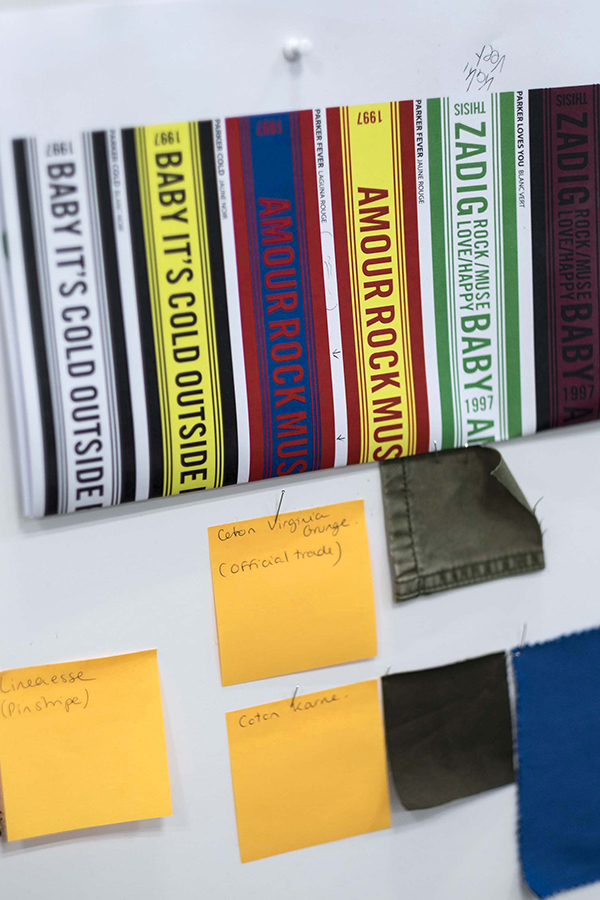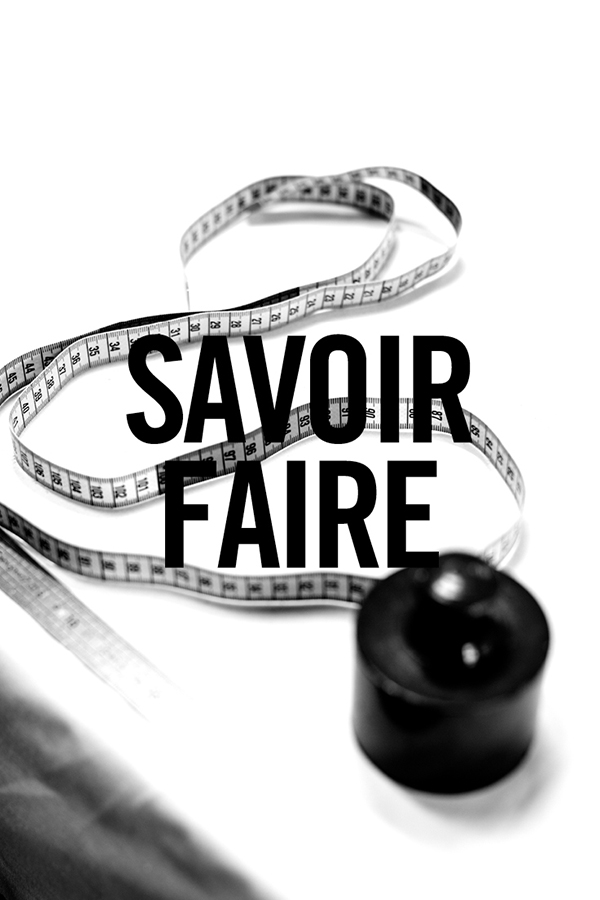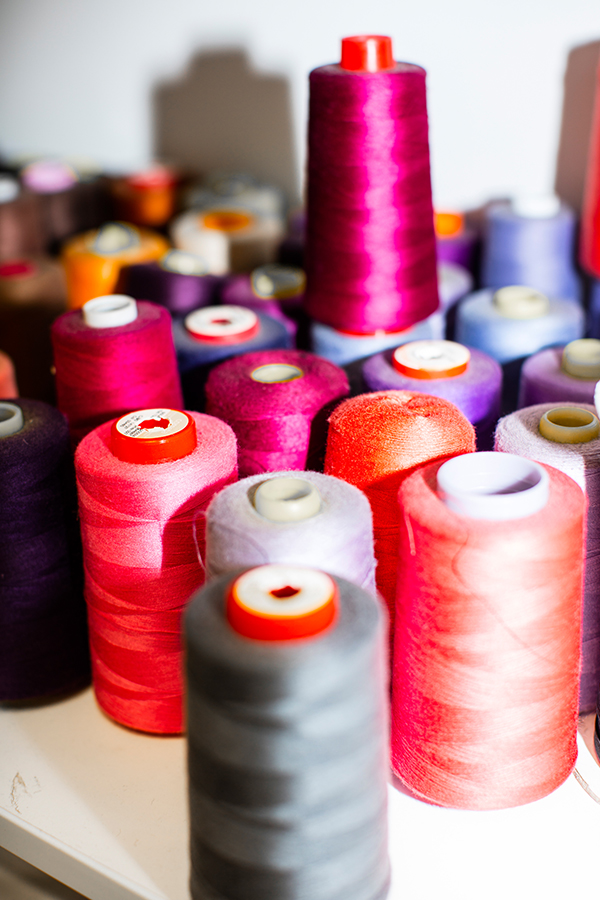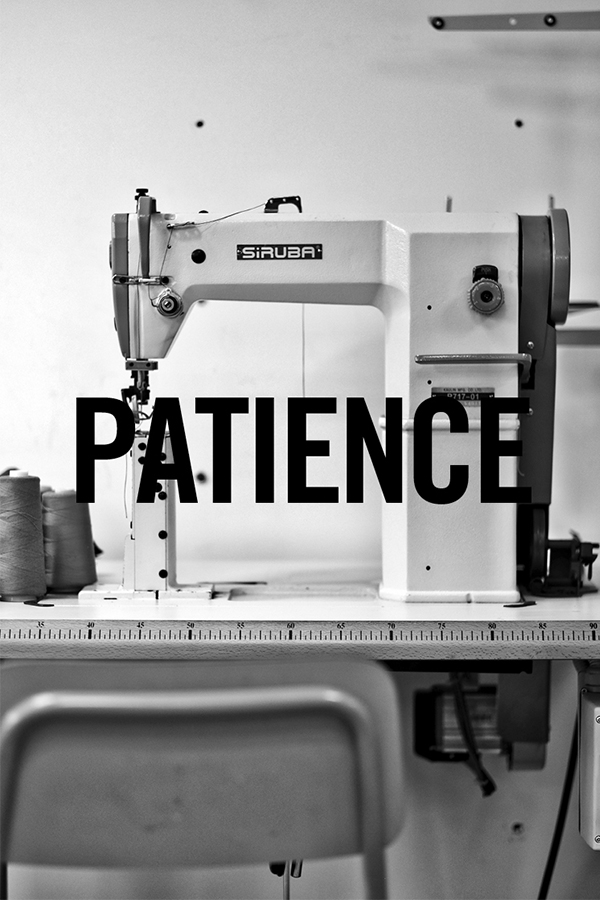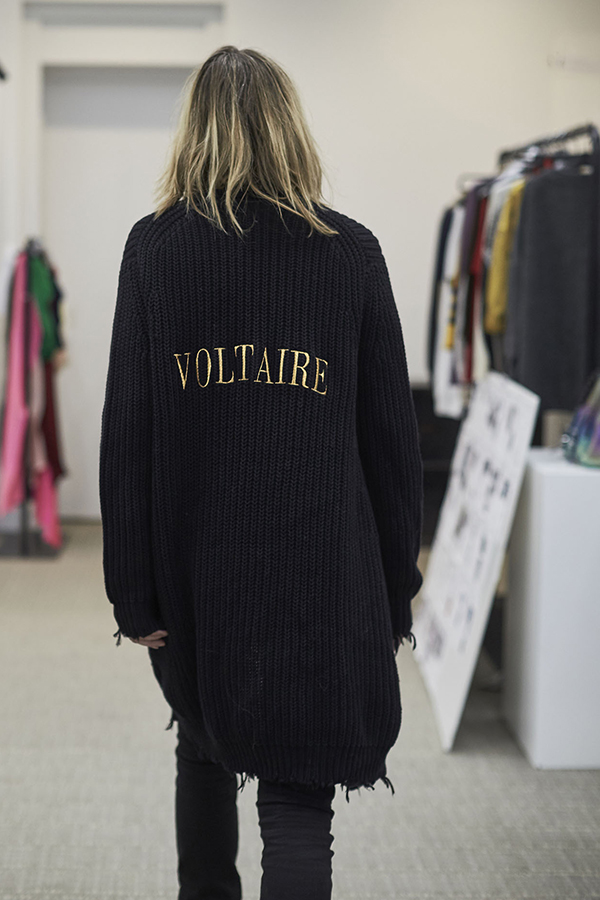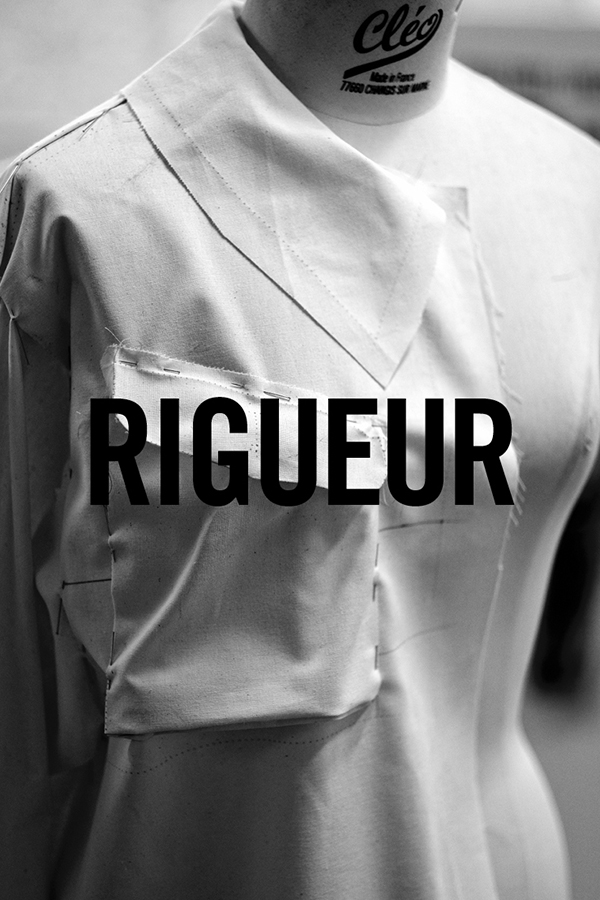 ---
SPRING SUMMER 19 PARIS FASHION SHOW
This season, Zadig & Voltaire is reinventing a uniform: the kind you slip into naturally, like a second skin. Its boyish, laid-back luxe aesthetic exudes ease, assurance, and energy. With upended proportions and radicalised contrasts, the Zadig & Voltaire woman rocks the sexy androgynous look. She invents her own style, guided by intuition and fl outing convention. She embodies the Zadig motto: girls can do anything.

---
VIP SS19 FASHION SHOW
Alessandra Ambrosio
Alex Riviere
Cameron Dallas
Carodaur
Cecilia & Alexandra Richards
Eva Herzigova
Happily Grey
Lais Ribeiro
Leonie Hanne
---
British Mili
Le Blé
She poses her feet on the edge of her fuming tea watching the chimney in the flames. She reads Shakespeare in her bed, naked in her fur coat. She likes the silence and the crash of parentheses. She only has antique mirrors, yes you know, the circular ones, those that can't lie. She makes bubbles with her vogues thinking of abroad. She likes to be adored with elegance, the English way, wearing grey like you wear the sun.
---
A star studded evening. Z&V hosted the Daily Front Row Awards, where our Artistic Director Cecilia Bonstrom was honored as the Fashion Innovator of the year. Paris Jackson, model & daughter of Michael Jackson, presented the award while donning Zadig. Ashlee Simpson and Evan Ross also came to honor Cecilia and celebrate at the after party. It was a night to remember!
---
ZADIG HOUSE
FALL/WINTER 18-19 CAMPAIGN
The Fall / Winter 2018 collection is Zadig & Voltaire's war cry. The manifesto: rock meets romance, creating a dangerous allure that's distinctly Parisian. The Zadig woman is timeless, elegantly tousled, and lives a life full of travel and dance. She welcomes the chaos of life, and her wardrobe reflects her adventurous lifestyle.
While the designs in this collection draw upon Zadig signatures like leather and mesh, this season marks the first collection in which Zadig is officially fur-free, and instead embraces the elegance of faux fur.
Eva Herzigova, iconic 90's supermodel, is the face of the new campaign, shot by acclaimed photographer Frédéric Meylan.
Herzigova exudes the alluring magnetism of the femme fatale: draped in black and red, the iconic colors of rock n' roll, she embodies the rebellious, adventurous, and rocker-chic spirit that is Zadig & Voltaire.
---
LOOK BOOK FALL 2018 WOMEN & MEN COLLECTION
LOVE THE ICON
LE COQUELICOT
A drop of wine in the dark. You need to wear the red on your night to scare the monsters under the bed. You need to be and talk strong, yell in the microphone, go to hell, but most of all fight like a rockstar, with your fist closed on the neck of a guitar. She knows it, her, that red suits her black, and that under the charm of passion and noise, no one sees when she cries.
---
LOVE THE ICON
Romantic Rock
Between the green and the rose, erupts the thistle and the elastic insolence of its petals. Romantic, maybe like a rock, she wears her flower dress with boots. She emerges of disorder and hazard, but moves forward, in her leather jacket used by stories, with the confidence of a biker poetess. She has no age, doesn't care about being too old or too young, she is like a perfume, the time to be remembered.
---
Through fashion-forward collections that include bold-printed jackets, punchy sweaters,
and edgy tees, Zadig & Voltaire combines Gillier's vision of effortless, autonomous
dressing with the energy and intellect of literary and art world icons, from 18th century
writer Voltaire to musical muses Patti Smith, Marianne Faithfull, and Jane Birkin.

Cécilia Bönström
Artistic Director since 2006, Cécilia
Bönström is the other half of Zadig &
Voltaire. A subscriber of "less is
more," Cécilia lends a distinct style
and sensibility that plays in perfect
balance to founder Thierry Gillier.
With a penchant for storytelling
instead of simply following trends,
Cécilia's collections imbue an ageless
quality, with each piece feeling
fashionable yet never fleeting.
Sumptuous, silky cashmeres and soft,
washed-out cottons intertwine with
subtly androgynous silhouettes,
marking Cécilia's signature.

OFFICE

Nestled in the 16th arrondissement,
Zadig & Volatire is headquartered in
the unique Hôtel Particulier Iéna,
located in the Right Bank, Paris. With
a prime view of the Eiffel Tower and
adorned with a lush garden, the office
is a striking four-story, Haussmann-
style building. Constructed with
soaring ceilings, intricate crown
molding, and original woodwork, its
iconic Parisian style juxtaposes with
the office's contemporary art and
furniture, capturing the irreverent mix
that is Zadig & Voltaire.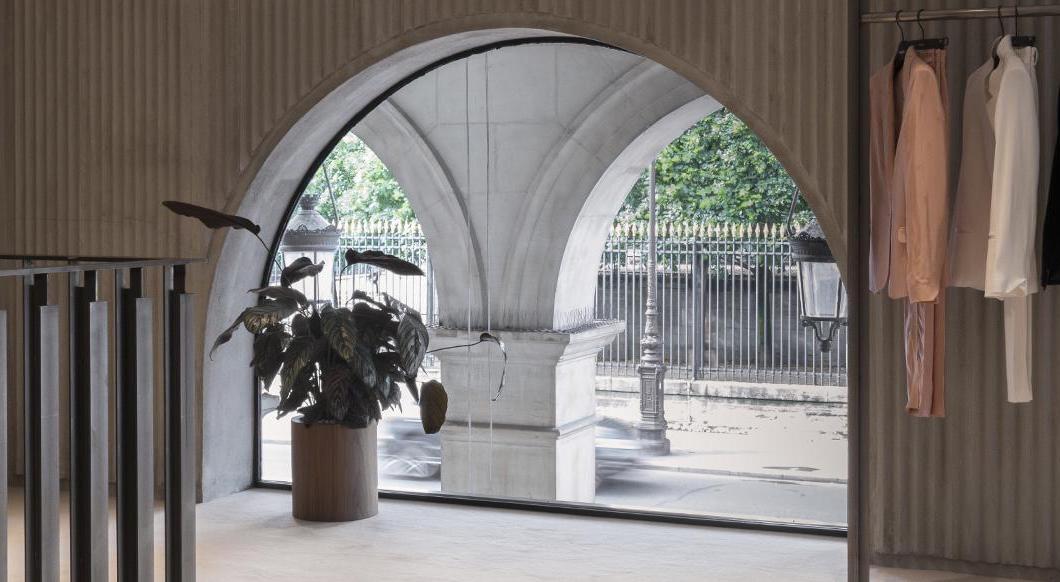 With each collection, Zadig & Volatire continues to embrace innovation, ignore labels and empower anyone who marches to to their own beat.
---
ZADIG HOUSE
ANNELISE MICHELSON
Paris. In her workshop within a classic Parisian apartment, budding young artist annelisemichelson designs and shapes Zadig & Voltaire's new jewellery capsule by hand.
Code name: wire.
A unique vision, a free spirit, the perfect match with Zadig's Autumn/Winter 2017/18 fashions.
The sheer strength of these accessories' style is assertive, as is the wearer.
As precious as the Place Vendôme jeweller's savoir-faire. Works of art to slip into your bag and that goes with any look.
Sophisticated or simple.
Free. Genuine. The elegant rebel.
---
אודות זאדיג אנד וולטר
המותג זאדיג אנד וולטר הוא מותג צרפתי יוקרתי אשר נוסד בשנת 1997 על ידי מר טיירי ג׳יליי

הרעיון למותג בא מהצורך להביא בשורה בעולם האופנה היוקרתית
המותג מתמחה בפרטי יוקרה אשר מאופיינים בשימוש בבדים איכותיים כמו משי , קשמיר עור מסוגים שונים ועוד
המותג זאדיג אנד וולטר ידוע בחדשנות. אם זה חדשות בגישה, המותג מציג ״יוקרה חדשה״. יוקרה מאופקת, לא מתאמצת עם דגש לפרטים הקטנים, שמציגה מראה מתוכחם
חדשנות בבדים, זאדיג אנד וולטר עוסק בפיתוח בדים ייחודים כל עונה, שילובים של משי וקשמיר אשר מביאים איתם חוויה חדשה
חדשנות בעיצוב, עיצוב מתוכחם ומורכב שמתחיל מבפנים ונבנה החוצה. עם קריצה מתמדת לרוק אנד רול . הקולקציות מתאפיינות בהתמקצאות בשילובים של מיקס אנד מאץ למראה מתוחכם שמשדר שיק צרפתי
חדשנות בסגנון חיים . ART IS TRUTH
אומנות היא חלק בלתי נפרד מאופי המותג והיא מלווה אותו החל מהבדים, הגזרות, ההדפסים המקוריים ונראות החנויות בעולם כולו. מכלול האלמנטים האלו מביאים את הצרכן לחווית קנייה שלא נראתה כמותה
המותג זאדיג אנד וולטר מוצג בלמעלה מחמשים מדינות ברחבי העולם ומונה מאות חנויות, בארץ חנות הדגל נמצאת בכיכר המדינה אשר

נפתחה בשנת 2011 בה ניתן למצוא את הקולקציה העדכנית לנשים וגבר