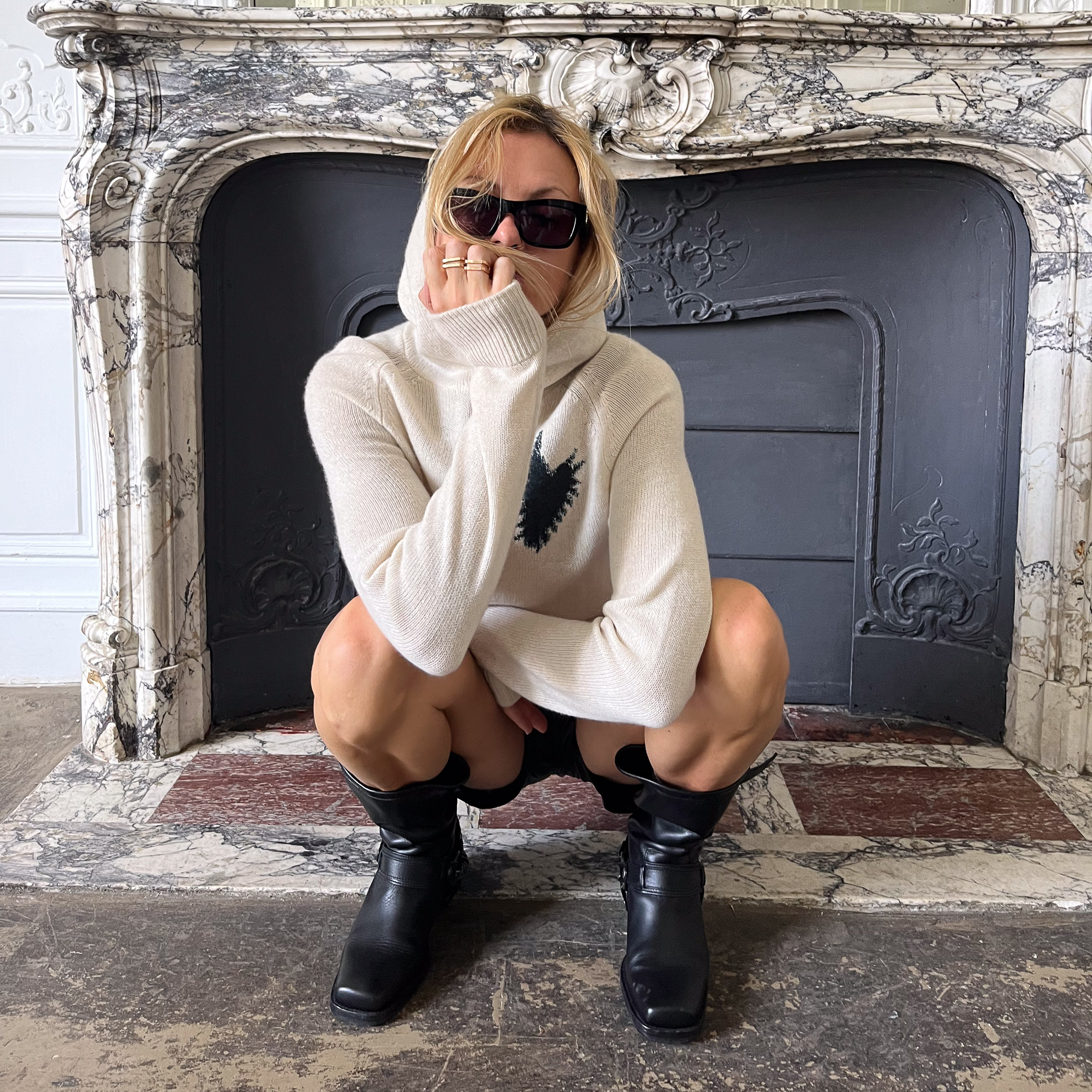 Feather cashmere
Feather cashmere is a thread specially designed by Zadig&Voltaire made up of long cashmere fibres selected for their quality and finesse. The semi-combed thread, conferring an irregular appearance, emphasises the softness of the material and ultimately projects a casual look. Zadig&Voltaire cashmeres also stand out through their loose-knit technique, giving them an airy feel, almost like a second skin.
Intarsia
A strength and signature of Zadig&Voltaire, intarsia is a modern and extremely complex knitting technique requiring lengthy production times. The complexity lies in the beauty of the pattern directly integrated into sweaters with no thickness or threads on the reverse side of the pattern.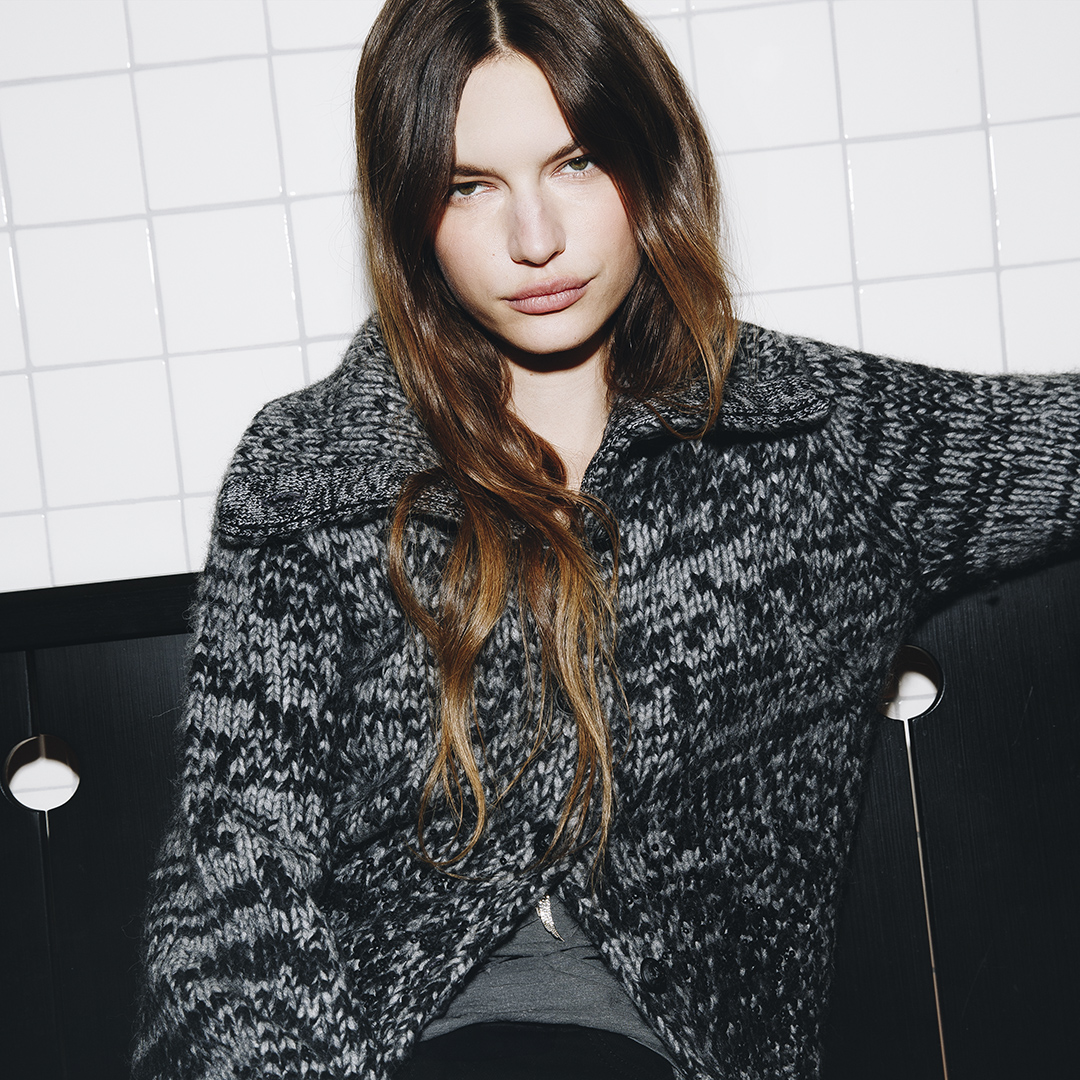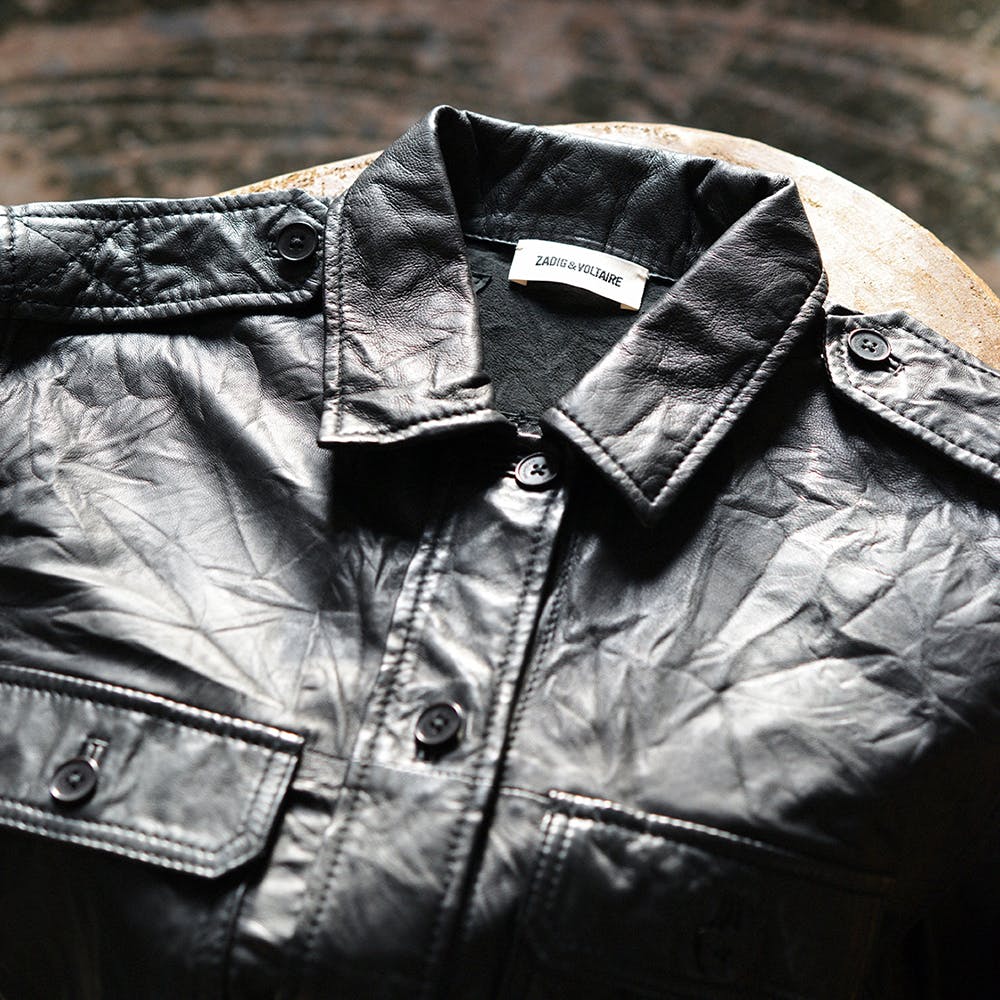 Crinkled leather
Crushed leather is an exclusive Zadig&Voltaire expertise. Several days of work are required to cut and assemble the leather to craft shirts, jackets and trousers. It perfectly symbolises the House's predilection for marrying opposites, combining softness with a crushed effect and creating a falsely neglected look.
Japanese satin
Japanese satin is woven with delicate and extremely fine threads. The result of a unique and complex production process, the material boasts incredible flow and lightness. It has a shiny aspect and feels similar to the silk used to craft the House's dresses and camisoles. Easy to care for and wrinkle-free, it has become a sure-fire dependable.