The origins...
Since its creation, Zadig&Voltaire has maintained a desire to bring together free spirits around common values and a style that reflects its aspirations. A free spirit does not mean carelessness or inconsistency. What the teams have implemented over time to create products with little impact on the planet came together in 2020 to create a structured program: the VoltAIRe program. Its name reflects the main objective: to protect the air, which belongs to us all, so that we can breathe clean air with peace of mind, by doing what we can to make luxury an activity that is more respectful of the environment and ecosystems.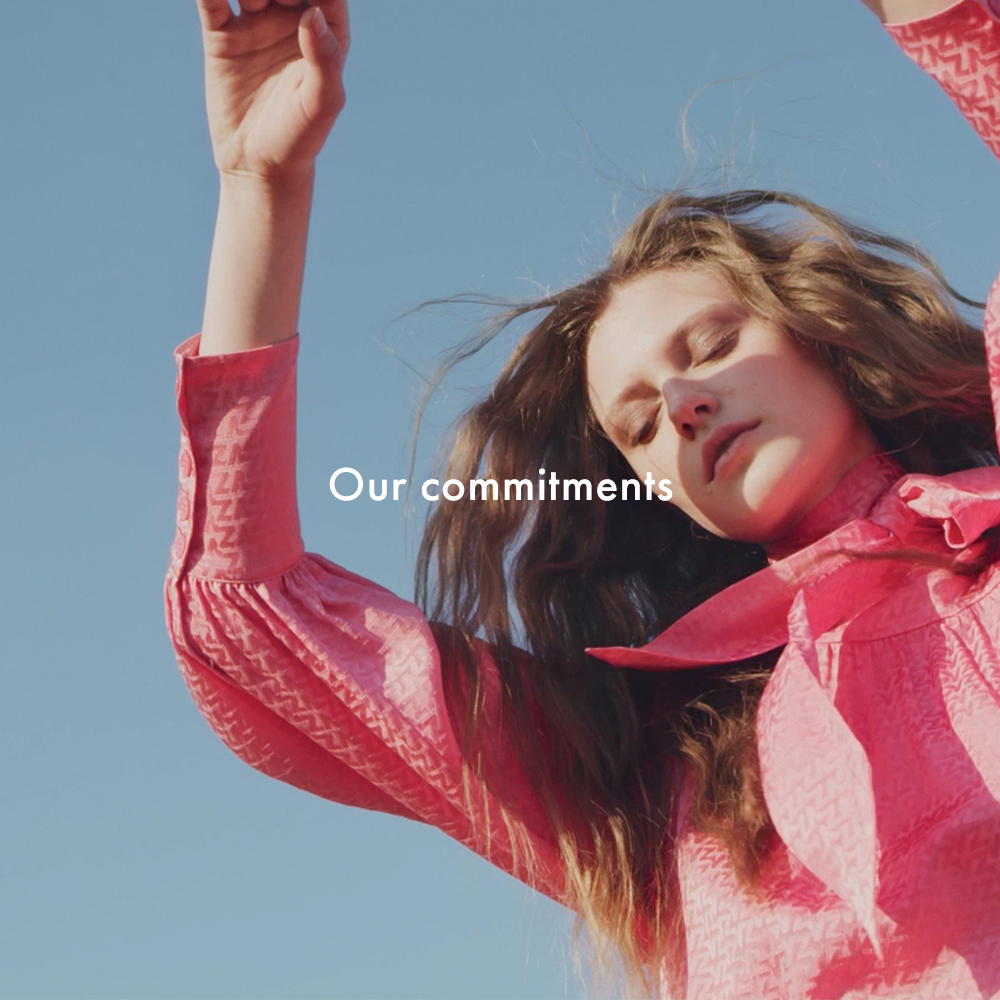 This program reflects Zadig&Voltaire's commitment to contribute what we can to preserving the quality of the air we breathe, by fighting against climate change and air pollution in all our activities.
It marks our commitment to designing and developing products that can be loved, worn and passed on, which last over time and which are made with respect for people and ecosystems. It is inclusive and aims to bring together all of the brand's communities, teams, customers and partners.
Zadig&Voltaire's approach is assuredly positive and solution-oriented. This programme forms a progressive approach which will structure our actions over time in order to go further each year. The VoltAIRe plan is a virtuous cycle as it involves every level of the company, every business line, all of our suppliers and, ultimately, our entire community.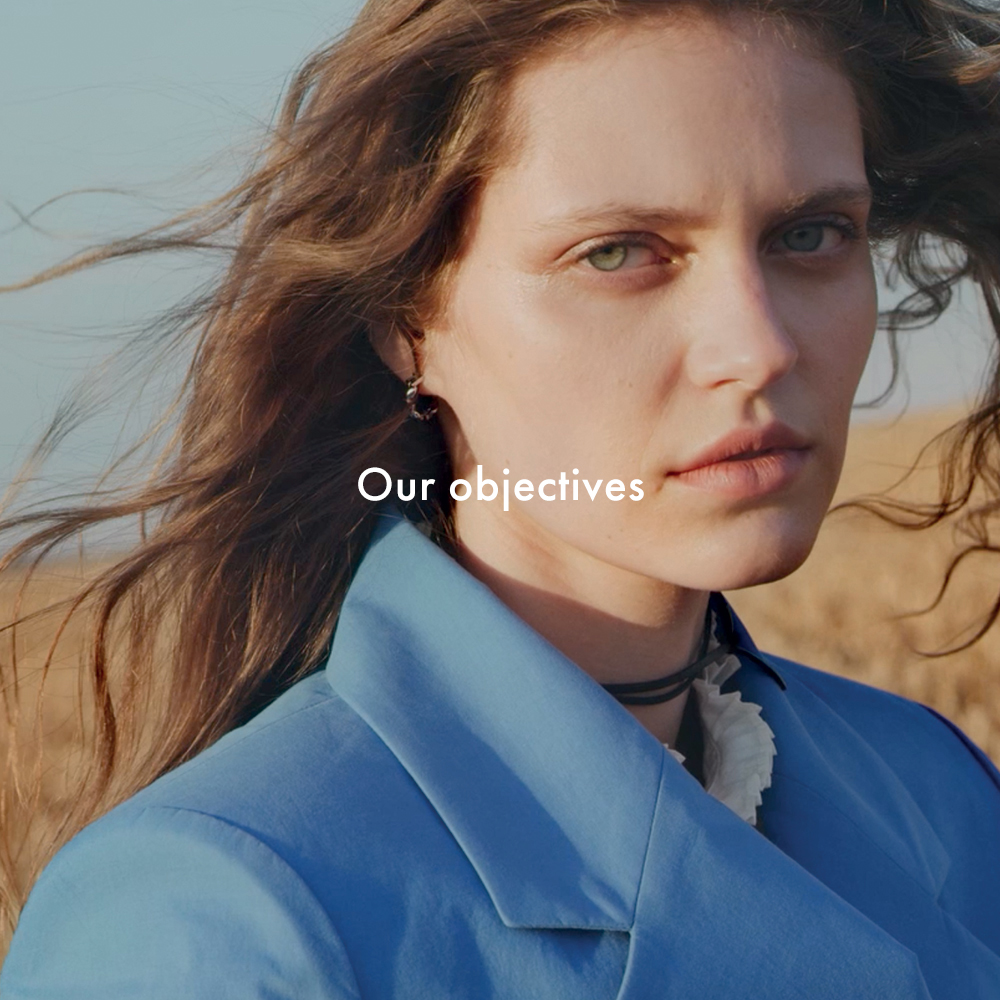 To structure this ambition, Zadig&Voltaire has organised its actions around four pillars based on objectives for 2025:
1. Sustainable products and packaging
100% eco-friendly key raw materials
0 virgin plastic made from fossil fuels
100% of our packaging made from certified sustainable and recyclable traced materials.
2. Air quality and climate in our operations
Reducing our CO2 emissions to ensure we are in line with the Paris Agreement
100% clean air in our stores, in all locations.
100% of store openings and renovations in line with Zadig&Voltaire's sustainable store standards
3. Made In Respect
100% of our products and key raw materials traced
Sustainable manufacturing, 100% in line with Zadig&Voltaire's standards
4. Collective commitment
Gathering and mobilising the entire Zadig&Voltaire community and its teams, customers and partners around the VoltAIRe project
Participating in collective initiatives in order to accelerate the shift towards more sustainable fashion